ABOUT THE AUTHOR




RAYMOND LLOYD RICHMOND, PH.D. holds his doctorate in clinical psychology and is licensed as a psychologist (PSY 13274) in the state of California.

Previous to his doctoral degree, he earned an M.A. in religious studies, an M.S.E. in counseling, and an M.S. in clinical psychology.

During the course of his education he received training in Lacanian psychoanalysis, psychodynamic psychotherapy, hypnosis, and cognitive-behavioral therapy. He completed a Post-doctoral Fellowship in Health Psychology. His clinical experience encompasses crisis intervention; treatment for childhood emotional, physical, and sexual abuse; trauma and PTSD evaluation and treatment; and treatment of psychotic, mood, and anxiety disorders.




EDUCATION




B.A. English Literature

M.A. Religious Studies

M.S.E. Education/Counseling

M.S. Clinical Psychology

Ph.D. Clinical Psychology

Postdoctoral Fellowship in Health Psychology



SCIENTIFIC PUBLICATIONS




| | |
| --- | --- |
| | Author(s) and title |
| 1999 | Richmond, R. L. & Carmody, T. P. (1999). Dropout from treatment for chronic low-back pain. Professional Psychology: Research and Practice, 30(1), 51-55. |
| | |
| 1997 | Richmond, R. L. (1997). The fourth pleasing idea. American Psychologist, 52, 1244. |
| | |
| 1992 | Richmond, R. (1992). Discriminating variables among psychotherapy dropouts from a psychology training clinic. Professional Psychology: Research and Practice, 23(2), 123-130. |
| | |


TECHNICAL PUBLICATIONS




| | |
| --- | --- |
| | Author and title |
| 1986 | Richmond, R. (1986). Biorhythms. Soft Sector, 2, 28-33. |
| | |


BOOKS (from writings on this website)







FOR THE SAKE OF TRUTH this website about the practice of Clinical Psychology does not accept any advertising.
Therefore, if my work has been informative and helpful to you, please send a donation in appreciation, even if it's only a few dollars, to help offset my costs in making this website available to everyone without advertising.
---
Raymond Lloyd Richmond, Ph.D.
San Francisco

Contact Me
---
Throughout this website, my goal is to help you realize that although life can be painful, unfair, and brutal, it doesn't have to be misery.

The practice of good clinical psychology is not about having your pain "taken away" but to be helped to take up the cup of your destiny with courage and honesty.



Anger and Forgiveness
(4th edition)
Shows how to turn the emotional wounds of daily life into psychological growth.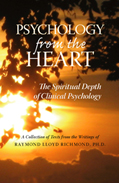 Psychology from the Heart
Collected texts about the spiritual depth of clinical psychology.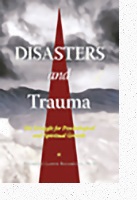 Disasters and Trauma 3E
The Struggle for Psychological and Spiritual Growth.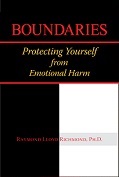 Boundaries
Protecting Yourself from Emotional Harm.

---
A Guide to Psychology and its Practice
Copyright © 1997-2021 Raymond Lloyd Richmond, Ph.D. All rights reserved.
San Francisco
All material on this website is copyrighted. You may copy or print selections for your private, personal use only.
Any other reproduction or distribution without my permission is prohibited.

No advertising and no sponsor—just the simple truth.